Mao Shan Wang, also known as Musang King has been voted as the most popular durian in Singapore. It is often connected with high price and intense creamy taste that most durian lovers would not be able to resist.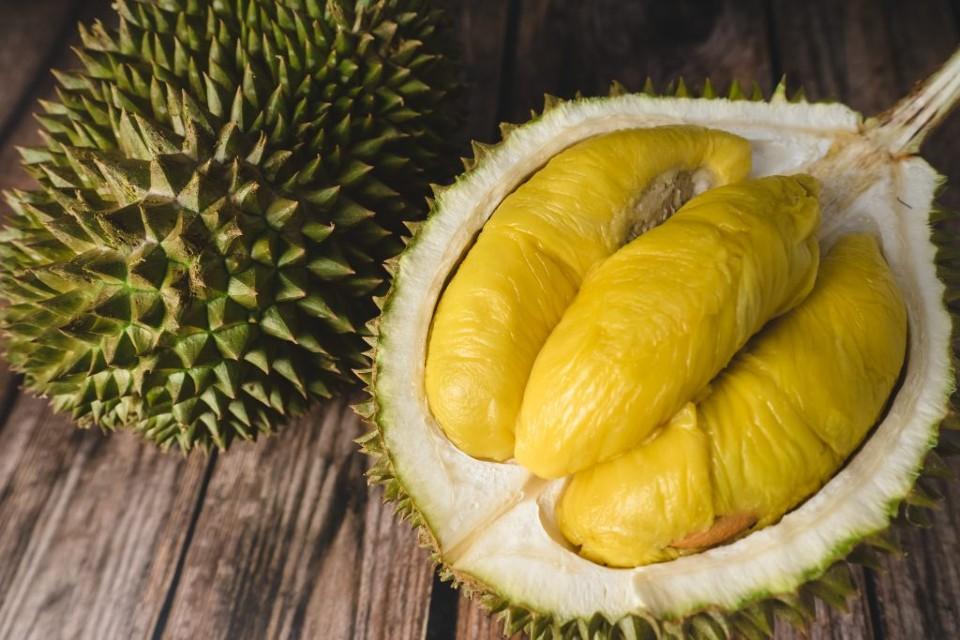 The direct translation for this highly sought-after Mao Shan Wang, or 猫山王 in Chinese is Cat Mountain King. It is widely mistaken that MSW has got its name due to it being the most favourite of civet cat. The real fact is that this variety is originated from a mountain inhabited by many of these civet cats hence the name "cat mountain". As for the name Musang King, it is derived from the region of Gua Musang in Kelantan, Malaysia where this breed was first planted and became very popular among the farmers there.
Being the creamiest, richest, most buttery and a balance of bittersweetness, Mao Shan Wang durian has got its title as king of all durians. No other types of durian can defeat the complexity of MSW's taste up till today. Not only does the taste outshine other breeds, the high ratio of flesh to seed is another commendable point. Due to having small, flat seeds, you would be getting a whole lot of tender flesh that literally melts in your mouth.
Key features of Mao Shan Wang
1. Shape of thorns
The Mao Shan Wang has thorns that resemble the shape of a pyramid while most other durians' thorns are conical. These pyramid-like thorns are angular and the sides are relatively flat. Another good tip is the density aspect of the thorns. You would notice that Mao Shan Wang thorns are more spread out as compared to densely packed thorns of other durian varieties.
2. Overall shape of durian
While most other durians are round in shape, Musang King durian is typically oval, very much like the shape of a rugby ball. You may also find MSW that is shaped like a kidney on several occasion. Take a look at the durian on the right. Despite having the same pyramid-like thorns of a Mao Shan Wang, the overall shape of the durian is round. This is Thai Durian and is often passed off as MSW during off season or even at early and late season when the supply of MSW could not meet the increasing demand.
3. Stem of durian
Another easy way to distinguish a Mao Shan Wang durian is by having a close look at the stem of this breed. The brownish ring at the bottom of MSW's stem is relatively bald and you won't be able to see any thorns growing on this bald ring surrounding the stem.
4. Base of durian
A typical Mao Shan Wang durian will have this distinct star-shaped pattern on the base that often extend to the sides of durian. Interestingly, the base of MSW is also bald and flat which resembles the flat body of a starfish. Most other durian varieties would have protruding, spiky base.
Source: Johorkaki.com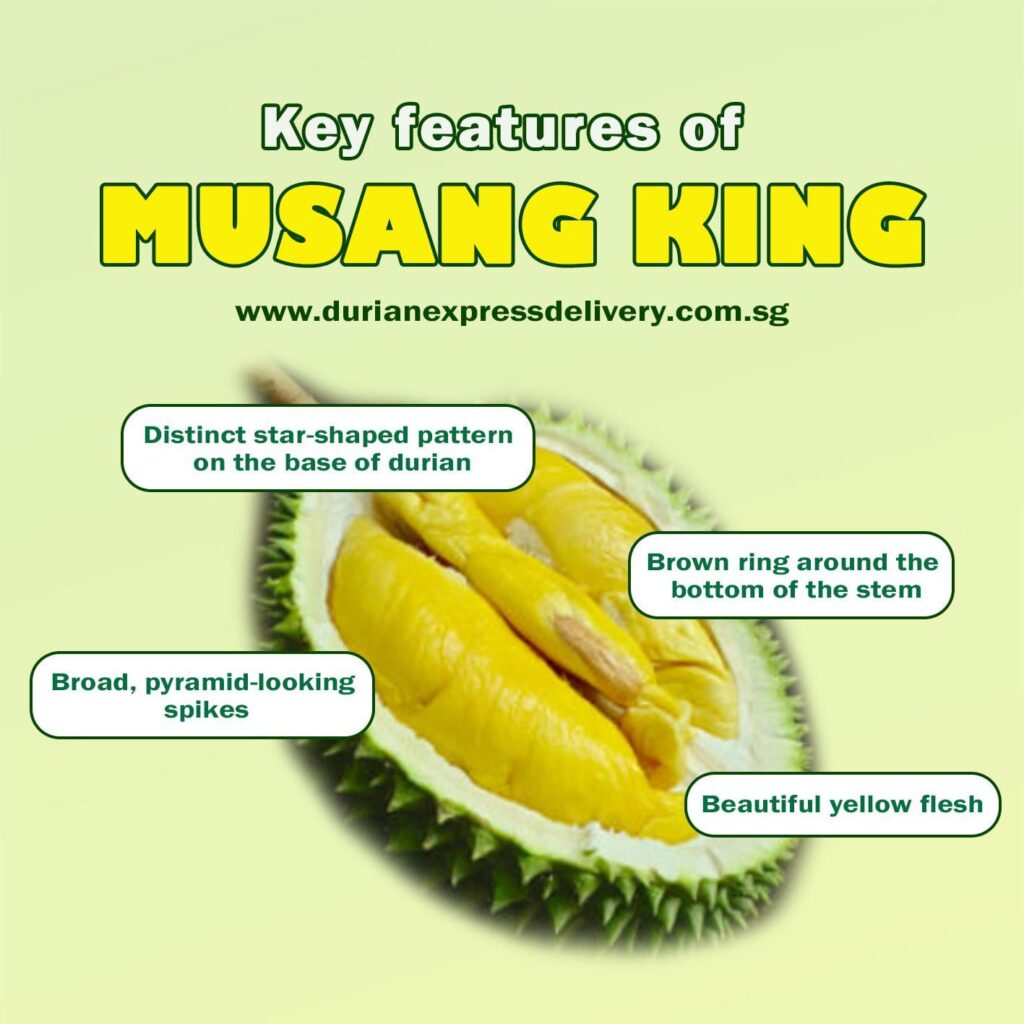 Rule of thumb – Spot all features
To avoid getting scammed by durian sellers, make sure to spot all the above features in a single durian. If there is only one or two identical features, you are most likely looking at other clones like Thai durian. Do not fall for the trap and take your time to check the durian that you are getting. The right Mao Shan Wang durian will give you rich, thick, bright yellow flesh and not overly pungent, sweet fragrance.
| | |
| --- | --- |
| MSW Key Features | Easy tips to remember |
| Shape of thorns | Pyramid-like thorns |
| Shape of durian | Shape of a rugby ball |
| Stem of durian | Bald looking brownish ring |
| Base of durian | Star-shaped pattern |
To get your fresh durians delivered in no time as your cravings can't wait, order online and opt for Express delivery. 100% satisfaction guaranteed!