Durian is a unique fruit that is highly popular in Southeast Asia, particularly in Malaysia, Indonesia, and Thailand. It is known for its pungent smell and distinct flavor, which can range from sweet to bitter, depending on the variety.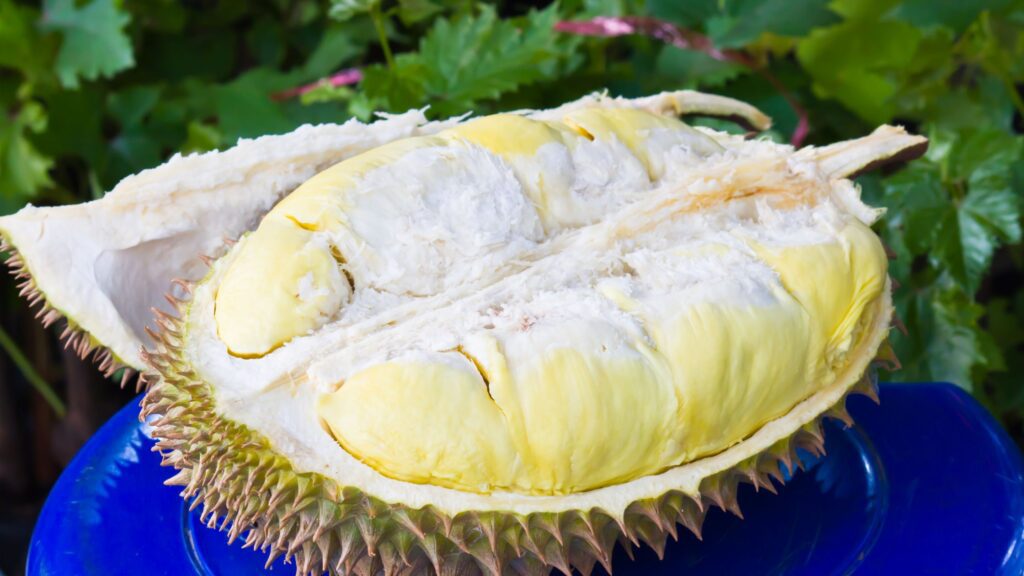 One of the most popular varieties of durian is the D88, which is highly prized for its rich, creamy flavor and buttery texture. If you want to try D88 durian or other durian varieties, but don't have access to local markets, you can also buy durian online from Durian Express Delivery.
If you're new to durian, or if you've tried it before and didn't like it, it's worth giving D88 a try. In this ultimate guide, we'll explore everything you need to know about D88 durian, from its history and cultivation to its unique flavor and texture. We'll also give you tips on how to choose the best D88 durian and how to enjoy it to the fullest.
History and Cultivation of D88 Durian
D88 durian is a relatively new variety of durian that was developed in Malaysia in the 1990s. It is a hybrid of two popular Malaysian durian varieties, the D24, and the Kanyao. The D24 is known for its rich, creamy flavor, while the Kanyao is prized for its sweet and fragrant flesh.
The D88 was first cultivated in the state of Johor in Malaysia, which is known for producing some of the best durians in the world. Since then, it has become a popular variety among durian enthusiasts, both in Malaysia and abroad.
D88 durian trees can grow up to 50 feet tall and produce fruit twice a year, in the months of June and December. The fruit is harvested when it is fully ripe and has fallen from the tree, which is a sign that it is ready to be eaten.
Appearance and Flavor of D88 Durian
D88 durian is a medium to large-sized fruit, with a round or oblong shape. It has spiky green or brownish skin, which is covered in sharp, pointed thorns. The flesh of the D88 durian is a pale yellow or creamy white color, with a smooth, buttery texture.
The flavor of D88 durian is complex and rich, with a sweet and slightly bitter taste. It has a strong aroma that is often described as musky or pungent, but which also has notes of vanilla and caramel. The texture of D88 durian is soft and creamy, with a melt-in-your-mouth consistency that is highly satisfying.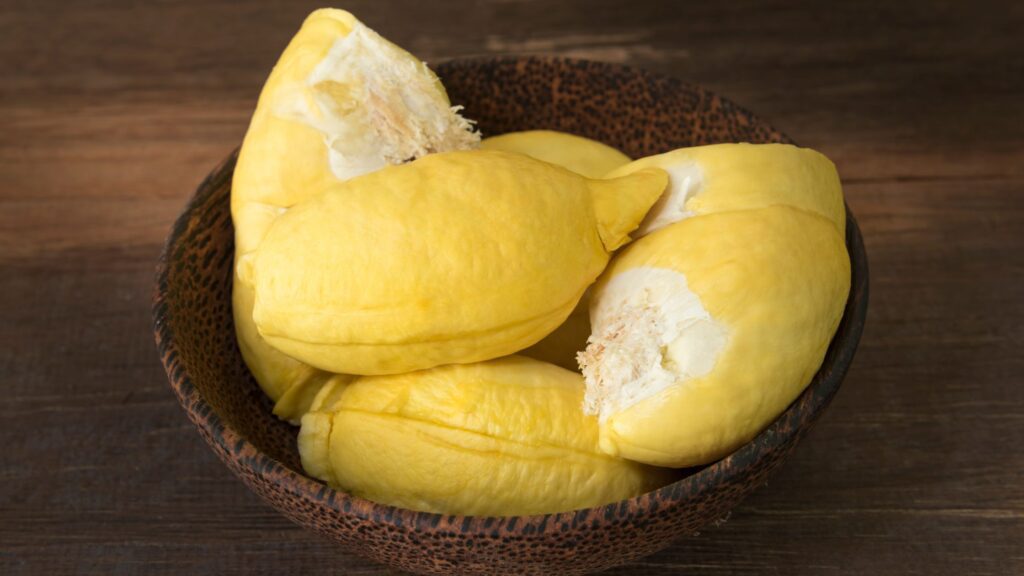 Choosing the Best D88 Durian
Choosing the best D88 durian can be a challenge, as it is important to select a fruit that is fully ripe and has the right balance of sweetness and bitterness. Here are some tips to help you choose the best D88 durian:
Look for a fruit that is fully ripe and has fallen from the tree. This is a sign that the fruit is ready to be eaten and has reached its peak flavor.
Check the stem of the durian. A ripe durian should have a stem that is dry and slightly brown, with a small hole in the center.
Smell the durian. The aroma of a ripe durian should be strong and pungent, but not overpowering.
Press the durian gently. A ripe durian should give slightly when you press it, but not be too soft or mushy.
How to Open and Eat D88 Durian
Opening and eating a D88 durian can be a messy and challenging process, but it is well worth the effort. Here's a step-by-step guide to help you open and eat your D88 durian:
Use a sharp knife to cut off the stem of the durian.
Use the same knife to cut a line around the durian, from top to bottom, about 1 inch deep.
Use your hands to pry open the durian along the line you just cut.
Once the durian is open, use your hands to gently separate the flesh from the seed. The flesh should come off easily and be soft and creamy.
Enjoy the durian flesh by eating it directly with your hands, or by using a spoon to scoop it out.
Tips for Enjoying D88 Durian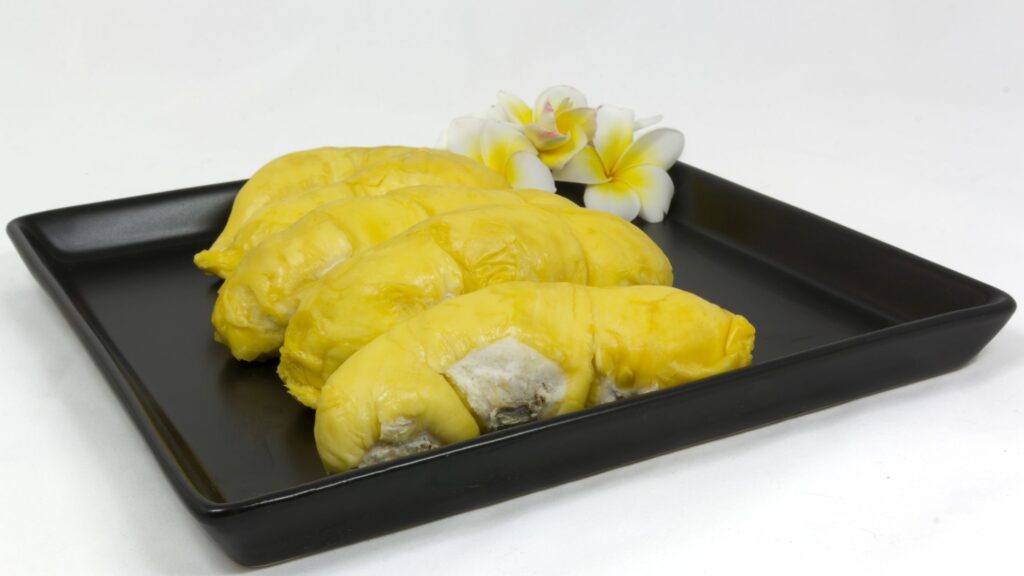 Now that you know how to choose and open your D88 durian, it's time to enjoy it to the fullest. Here are some tips for getting the most out of your D88 durian experience:
Pair your D88 durian with a strong cup of coffee or tea. The bitterness of the coffee or tea will help balance out the sweetness of the durian, making for a delicious and satisfying combination.
Freeze your D88 durian for a unique and refreshing treat. Simply cut the flesh into small pieces, place them in a plastic bag, and freeze them for a few hours before enjoying them.
Add your D88 durian to your favorite dessert recipes. The creamy texture and rich flavor of D88 durian make it a great addition to ice cream, cakes, and other sweet treats.
Share your D88 durian with friends and family. Durian is a social fruit that is often enjoyed in groups, so invite some friends over and share the experience together.
In conclusion, D88 durian is a unique and delicious fruit that is worth trying if you're a fan of tropical fruits or looking for a new culinary adventure. Follow the tips in this ultimate guide to choose, open, and enjoy your D88 durian to the fullest. Happy eating!